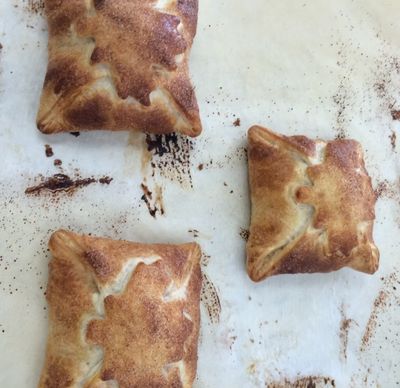 Cindy has been working up a special treat for October, which we will be launching this week.  It's a Baked Apple Dumpling and boy oh boy is it delicious!
So what is in this lovely flavour pocket?  Half a Granny Smith apple, filled with a home made date filling, wrapped in sweet pastry dough and baked till golden and yummy.
We think you're really going to love them.  Available every day in October, or until we run out of apples.
We're only making a few each day so if be sure to order in advance if you fear missing out.  Here's the handy order form: