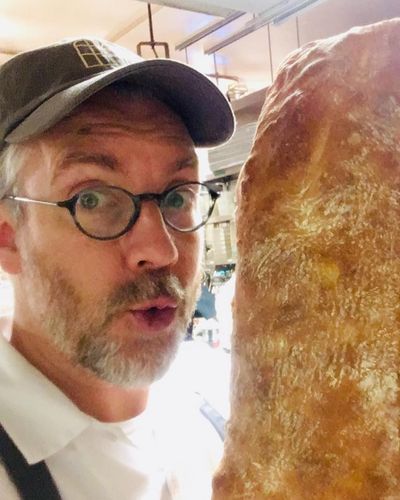 For the last year or two, I've been hearing about this awesome grain gathering in Montreal. First it was my buddy Bryn in Saskatoon, then another friend Byron in Victoria. Both said it was a pile of fun and a great chance to connect with other bakers.
I did some digging this winter to learn more about the gathering and finally reached out to Marc-Andre Cyr, the baker who started the event. Now in it's fourth year, with a team of volunteers making it work, A Taste For Grain is quickly turning into one of the 'must attend' gatherings for bakers, brewers and other grain-heads.
In this episode of Rise Up!, I talk with Marc and learn about the conference. More importantly, however, I learn about Marc's journey from New Brunswick to Montreal, his early dreams of being a musician and what it's like to bake in a restaurant in one of North America's true food cities.
Marc is a very friendly fellow and we had a great chat. You can listen to the episode via your favourite podcast app, from the show page or with the handy audio player below. Enjoy the show!