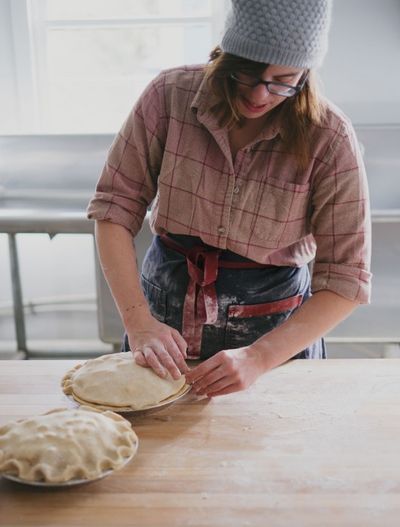 Let me be clear: Tara Jensen is awesome. I just didn't know how cool she was until I talked to her.
I first heard of Tara via her extremely popular @bakerhands Instagram account. She seemed to be having so much fun baking in her brick oven on a farm somewhere. Cool!
Then boom! She's teaching a pie class for the Guild. Then boom! She's got a new book out. Then ba-boom! She's teaching at baking retreats. What's that all about? I had to find out.
So in this episode, you'll get to hear all about what Tara is up to and hopefully, have a really good think about her outlook on her varied baking projects. We also dig into what it really means to have a baker show up in a struggling rural town and how even people who are going through a rough time love eating the Good Stuff.
You can hear the show via your favourite podcast app (just search for "Rise Up Baker Podcast" ) or via the show page or even using the handy audio player below. Enjoy!