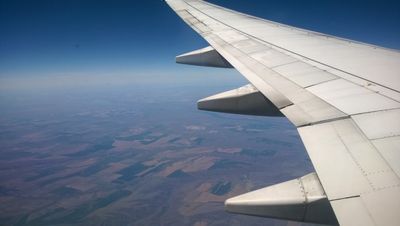 It's been too long since Cindy and I were on a big adventure.  After working like crazy at the bakery for the past five years, it's time to take a break.
We've always dreamed of a European Tour, but have never been.  So that's where we're going.  Roughly counterclockwise from Lisbon, to Italy and north to Paris and the Netherlands.  Or so we think.
Flights are booked (into Lisbon, home from Amsterdam.)  Guide books checked out from the library.  A few more weeks of dreaming then we'll be getting on the plane.
Some friends have asked if I'll be publishing a blog of our adventure.  Well, sure!  Don't have to ask me twice.
We're getting started early.  Before we leave.  This blog is all about travelling - getting ready, getting there and getting around.
We're not travel experts or anything.  We've travelled around North America alone and with kids, but we've never left the continent.  So I fully expect some of our world traveller friends to cringe while we stumble around our first overseas trip.
It may not be pretty, but it'll be entertaining.
Photo by David Becker