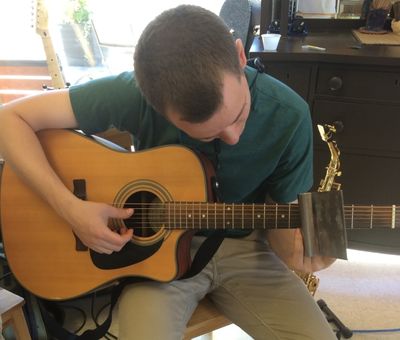 On June 27 we held our fifth annual Open House.  This year's event was our best yet, I think.  It seemed like we had more people than ever make a special trip down to the bakery for a chat and a visit, to try some samples and take a tour of the bakery.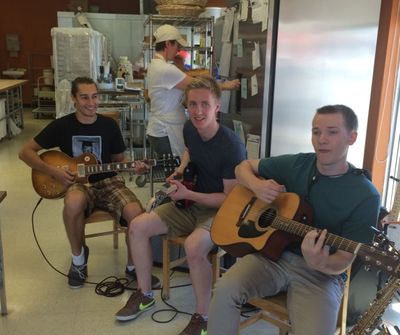 Customers (and bakers) were entertained by the as yet unnamed jazz trio of Chris Buchan, Ben Dyck and Dylan Winchester.  The lads sounded great, even when they had to shrink to a duo when we got busy and Ben was called upon to slice bread!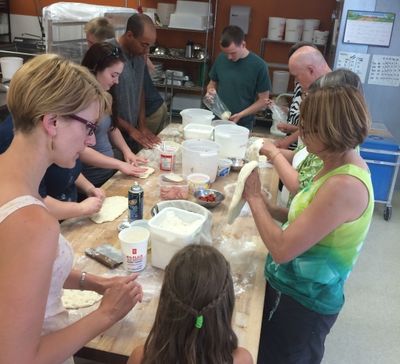 Two dozen brave people also came out for our bakery tour / make your own flatbread event.  There was lots of tasty creativity on display and I'm pleased to report that not a single dough ball was dropped during the tossing. Well done everyone!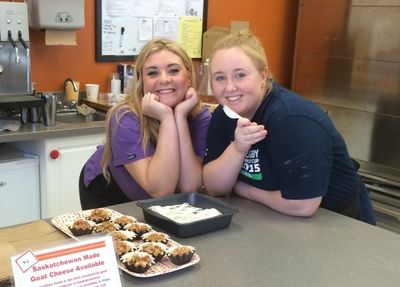 I love these "special occasion" days because it gave me an excuse to hang around at the front a bit more and say hi to folks.  Lots of laughs and good talk - thanks to everyone who came out to say hi!